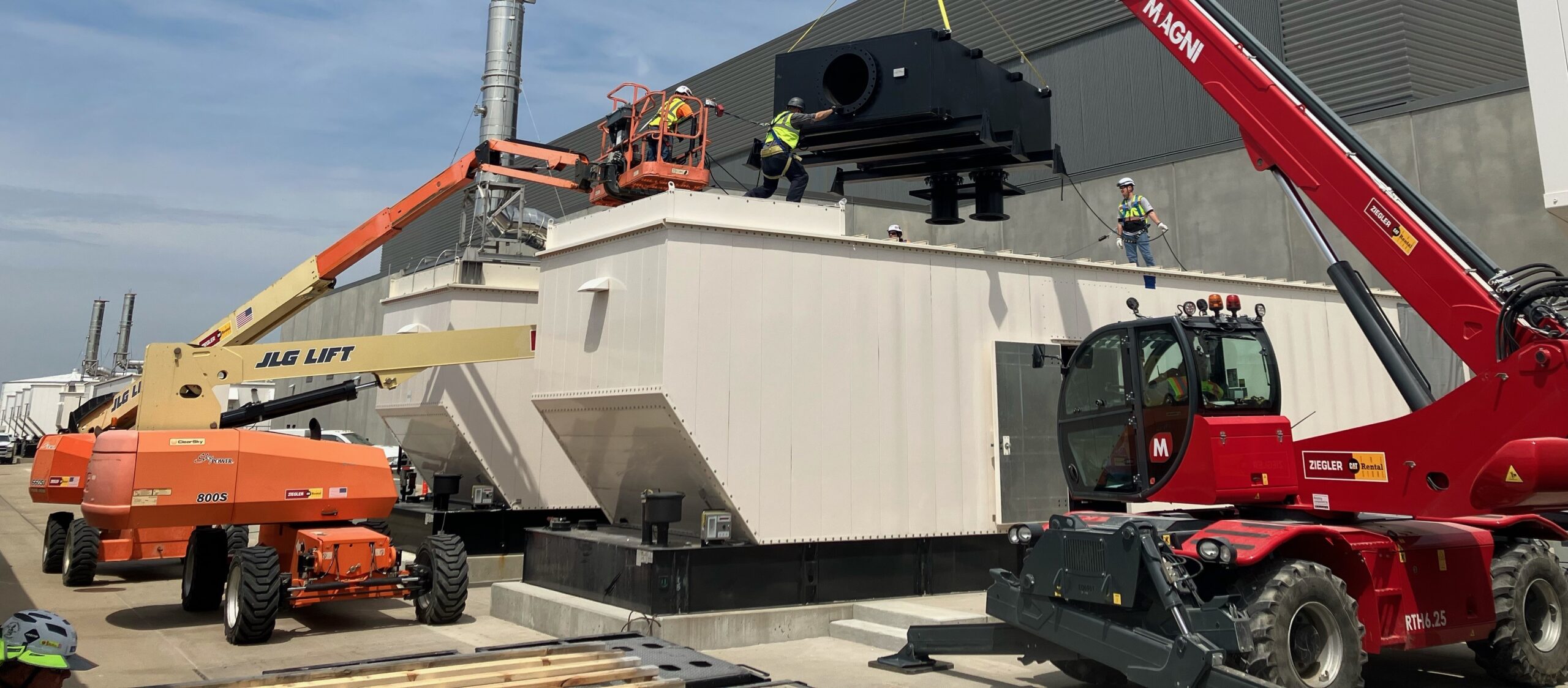 Rotational Telehandlers
Welcome to the Ziegler CAT Rental Store, your trusted source for high-quality equipment rentals. We are pleased to introduce the Magni Rotational Telehandlers, a revolutionary solution for your construction and industrial needs.
Magni Rotational Telehandlers offer unparalleled versatility, combining the functionality of a traditional telehandler with the added benefit of 360-degree continuous rotation. This innovative design allows you to perform tasks with unmatched precision and efficiency, saving you time and effort on the job site.
With lifting capacities ranging from 11,000 to 15,500 pounds and maximum lifting heights up to 97 feet, the Magni Rotational Telehandlers are engineered to handle even the most demanding projects. Whether you're working in construction, infrastructure development, or heavy industry, these telehandlers provide the power and reach necessary to tackle any task.
Safety is a top priority, and the Magni Rotational Telehandlers are equipped with advanced features to ensure a secure working environment. With their robust stability control system and advanced load management technology, these telehandlers offer exceptional stability and reliability, allowing you to work with confidence.
At the Ziegler CAT Rental Store, we understand the importance of delivering equipment that exceeds your expectations. That's why our fleet of Magni Rotational Telehandlers is meticulously maintained, ensuring optimal performance and reliability on every rental. Our experienced team is also available to provide expert guidance and support, ensuring you have the right equipment for your specific project requirements.
Experience the power and versatility of the Magni Rotational Telehandlers by renting from the Ziegler CAT Rental Store today. Contact us to learn more about our rental options and discover how these exceptional telehandlers can enhance productivity and efficiency on your next job.
Rent the Best.
Rent Ziegler.
We're proud to bring you the best in rental equipment, terms, and coverage.
Ziegler offers multiple options for rental financing. Apply today to take advantage of our great terms.
THE BRANDS WE CARRY. MORE THAN JUST CAT.
AERIAL
|
CONSTRUCTION
|
EARTHMOVING
|
POWER
|
TOOLS
|
ATTACHMENTS & MORE