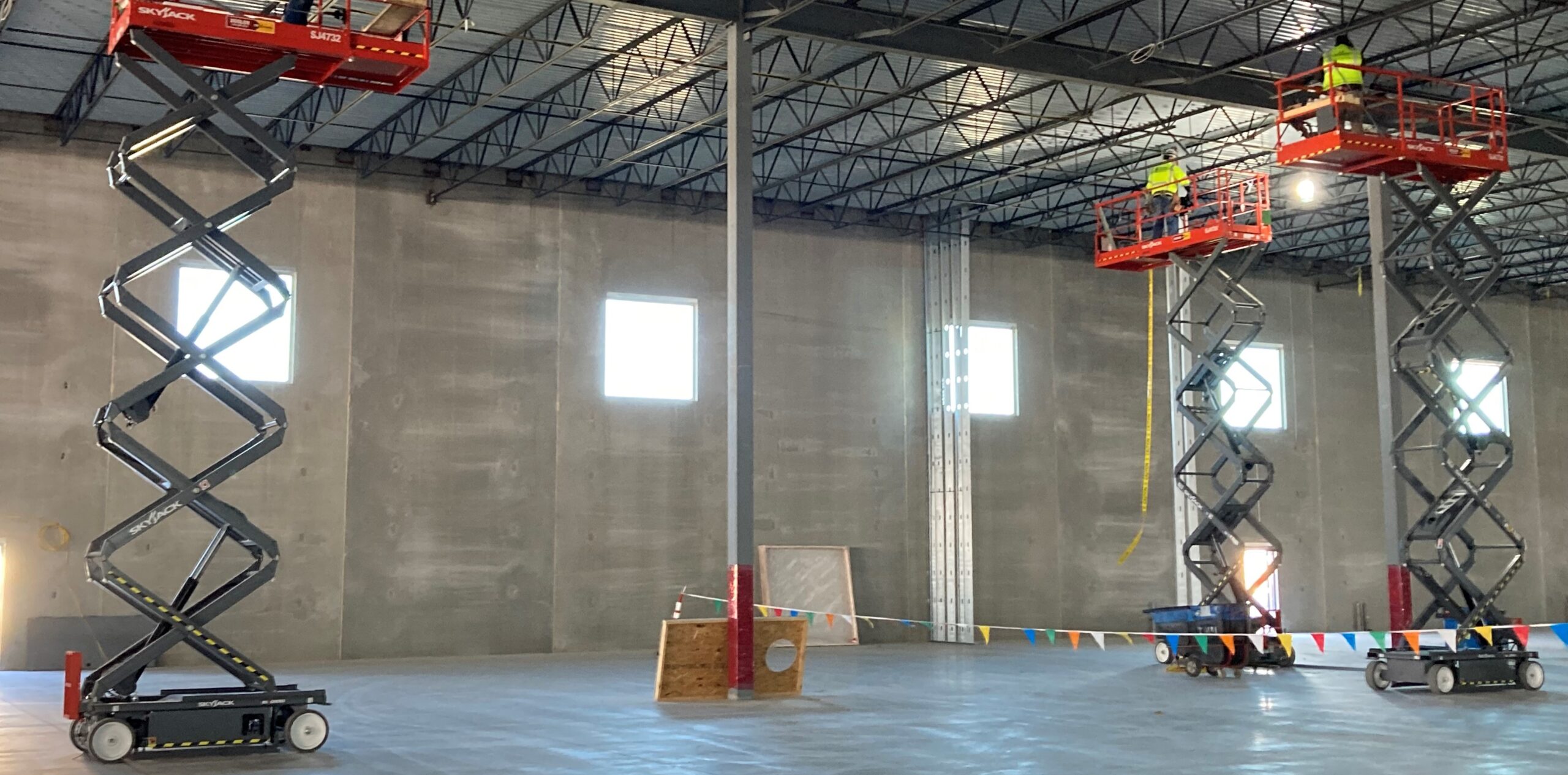 Electric Scissor Lifts
Electric Scissor Lifts are an essential piece of equipment for any construction job, home renovation project, or maintenance activity. We offer a wide range of models to helps you select the correct lift for your job. The correct machine makes it easier to complete tasks quickly and efficiently.
Ziegler CAT Rental Store
At the Ziegler CAT Rental Store, we offer a wide range of scissor lifts to meet your construction needs. Our scissor lifts come in a variety of sizes and shapes, from compact models that can fit through narrow doorways to larger machines that allow you to work at nearly 50 feet.
Ziegler's fleet includes machines from the top brands in the industry including – JLG, Skyjack, Genie and MEC. These lifts are built to meet safety standards, with features such as emergency stop buttons and high-quality safety rails. Our lifts are also designed for ease of use, with easy-to-use controls and smooth maneuverability. We  regularly inspect our fleet to ensure that every machine is in good working condition. If something doesn't go perfectly, our knowledgeable staff is always on hand to answer any questions or concerns you may have.
The Ziegler CAT Rental Store understands the importance of having reliable equipment for your construction, renovation, or maintenance project.  Ziegler is committed to quality when it comes to our scissor lifts, because we know help you get the job done safely, quickly, and efficiently.
Contact us today to learn more about our scissor lifts and how they can benefit your project.
Rent the Best.
Rent Ziegler.
We're proud to bring you the best in rental equipment, terms, and coverage.
Ziegler offers multiple options for rental financing. Apply today to take advantage of our great terms.
THE BRANDS WE CARRY. MORE THAN JUST CAT.
AERIAL
|
CONSTRUCTION
|
EARTHMOVING
|
POWER
|
TOOLS
|
ATTACHMENTS & MORE