Trench Boxes & Shoring Solutions
Trench Boxes & Shoring Solutions
Ziegler Rental is an exclusive GroundWorks Safety Systems dealer. The Gravity Lock Trench Shoring System delivers unmatched productivity and trench safety on the job. It is up to 40% lighter than competitor products and can be assembled or disassembled in under 15 minutes. See the product brochure for more information.
Protecting Workers
One of the most beneficial devices used in construction, trench boxes are an important part of job site safety. OSHA requires a protective system be used when trench depths reach five feet or more. Protective systems also are required for trenches less than five feet deep if the soil could cave in when the trench is dug.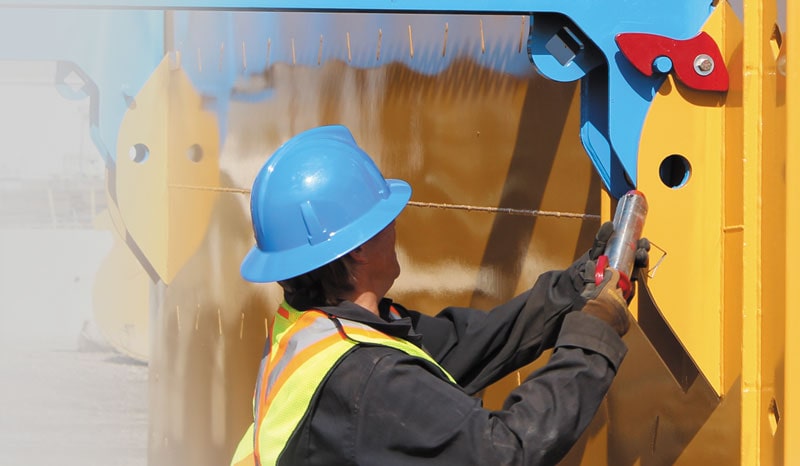 Safest Product on the Market
Designed to keep workers out of danger.
The most hazardous part of using the traditional high arch is flipping the trench box during assembly and disassembly. The GroundWorks High Arch simply lifts together and engages the Gravity Locks before any workers enter the area. To disassemble, a worker unlocks the Gravity Locks at eye level. A machine then picks one side of the trench box, allowing a controlled descent to the ground. This is safely achieved by large internal shock absorbers in the High Arch System.
Quick to Assemble
Under 15 minutes to assemble. Under 15 minutes to disassemble.
The Universal Connection System allows trench boxes to be assembled in multiple two-sided, three-sided, and four-sided configurations along with numerous pin-on accessories.
Cost Savings
Accumulated saving of time and money with one machine, one operator, and one worker.
The product is up to 40% lighter, reducing the size of the equipment and number of people needed to handle the trench box. This system was designed to be the most efficient product on the market while also being customizable to any job.